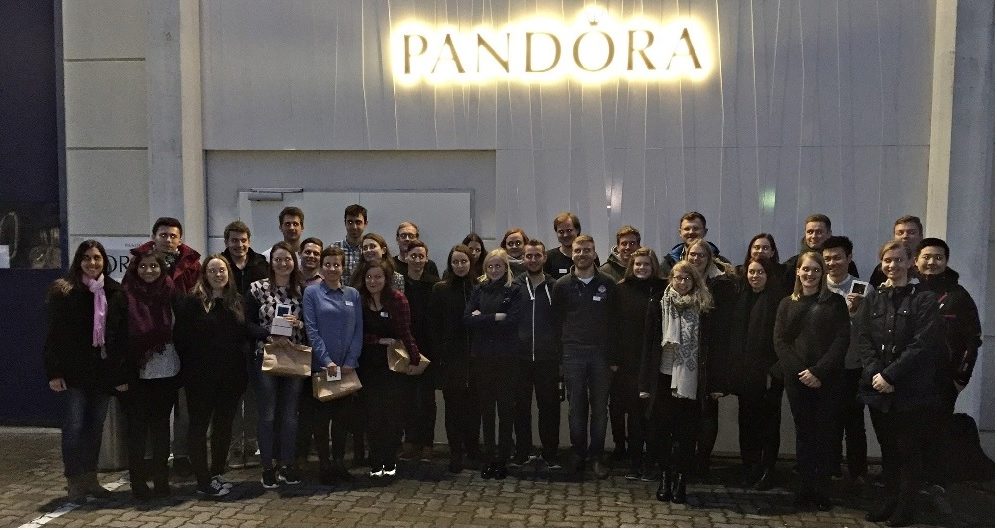 On 4th of February 2016, 38 SuLo members, 1st and 2nd year students, visited Pandora in Hamburg.
The program was as following:
7 am: Left from BSS
11:30 am: Arrived at Pandora. A general introduction of the company followed + introduction of all the managers.
The students were divided into small different teams and visited all the parts of the warehouse in rotations. They were shown all the machines and processes, explained about their strategies and ideas. The "departments" included in the tour were:
Warehouse: All the processes in the warehouse, including the Reverse logistics + Optimization methods
Business Intelligence: Reporting tools, utilization of Advanced Excel + Production Planning and Optimization
SP/SP: Logility (their supply planning tool) + Inventory control + Forecasting
Lean Six Sigma: Project Planning + Supply Chain Design + Production Planning
Hallmarking: Advanced Excel + "Supply" management + Production Planning
Transportation: Supply Chain Design + Advanced Excel + Distribution and Transportation
The closing part contained a little exercise where students were supposed to see themselves in the manager position and answer the question: What would have you done differently over the years in Pandora? With emphasis on its weak points.
5:30: Left Pandora and came back to Aarhus.