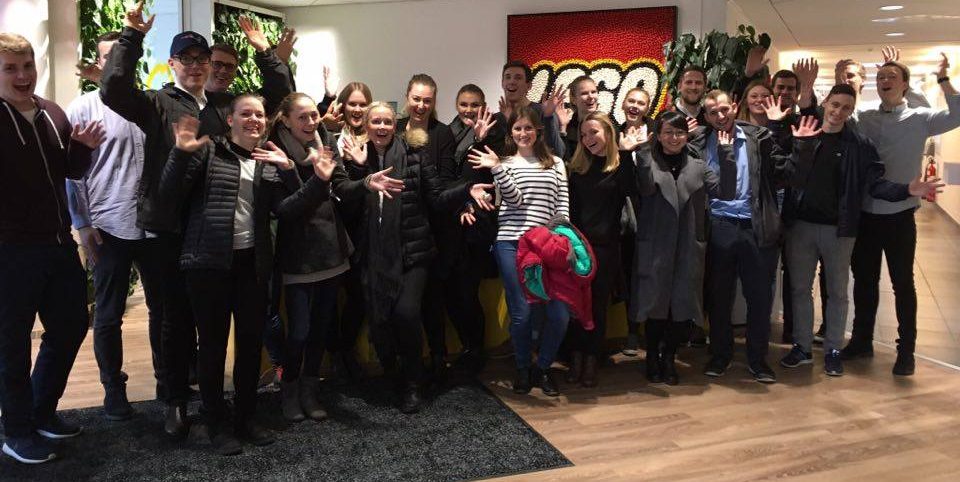 On the 27th of February 2017, 25 members of SuLo visited LEGO in Billund. Tine Markvad Vind introduced us to the history of LEGO, the core values of the company and told us about the different struggles the LEGO company had been facing in the beginning as well as in recent years.
After lunch another employee told us about the supply chain in LEGO. He informed us how they have tried to implement strategic changes in different parts of the supply chain to reduce time waste and remain competitive. He explained how different links in the supply chain operated including factories, warehouses, packaging and forecasting as well as how LEGO has improved their service level towards their retailer customers.
Towards the end of the visit we were brought to a LEGO factory and shown how the machines and robots operate on their own with only a few people in the factory doing the necessary maintenance required.